Natalina Teaches you How to Cook Like an Italian in Your Kitchen.
Natalina's created a step-by-step instructional course that will get you cooking like an Italian Mamma in no time! Developed with insights from teaching hundreds of students in her hands-on Cooking School, she will teach you how easy it is to prepare delicious Italian Classics in your kitchen.
30 Plus Recipes
Each recipe has downloadable Ingredients and Equipment Lists, Full of instructions and Natalina also includes some alternatives for creating some recipes with different ingredients to change their flavour profiles.
18 Step-By-Step
Video Recipe Lessons
Natalina's Home Kitchen becomes your personal classroom. She teaches you the techniques & tips for creating delicious Classic Italian Favourites. You press play and stop as you need to and follow along with your own personal teacher.
Bonus Recipes and Learning Materials
Natalina provides extra recipes within each course, including learning materials such as selecting top quality ingredients, complete menu plans and timing schedules for each course and throughout the entire program. All materials are Downloadable and Printable.
"The Online Course is easy to follow and has a tasty and diverse menu. Highly recommend… "
-Alison Fraser, Online Classes Participant since 2019
Mini Session – A Casual Meal
$20 CAD
NOW FREE for a limited time!
This is a small sample of the paid sessions.
Video & Recipe: 

Fennel & Blood Orange Salad

Video & Recipe: 

Pizza

Stock you Pantry (PDF)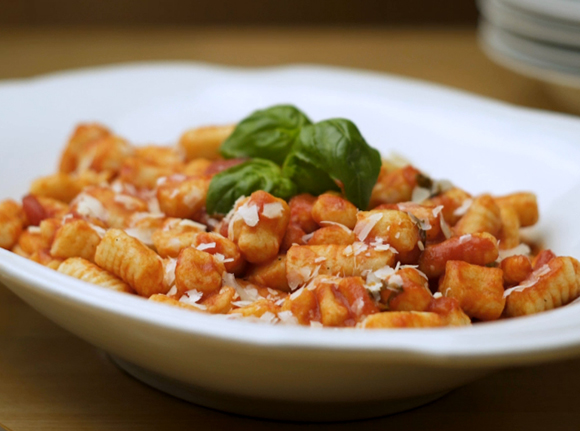 Mini Session – Gnocchi & Tomato, Basil Sauce
$20 CAD
NOW FREE for a limited time!
This is a small sample of the paid sessions.
Video & Recipe: Classic Potato gnocchi
Video & Recipe: Tomato Basil Sauce
How to Choose Authentic Italian Olive Oil (PDF)
The Good, the not so Bad and the Ugly… Canned Tomatoes! (PDF)
Classic Italian Program (5 Menus Bundle)
Purchase the Complete Classic Italian course and get all 5 Classic Italian Menu Courses: "Simple and Elegant", "Family Favourites", "Light and Delicious", "Cozy and Casual" and "Italian Comfort". Scroll down to see all the menus and recipes included!
FREE access to a Private, Natalina's Kitchen Online School Facebook Group to interact with other students and ask Natalina questions about the recipes.
One Time Payment *SPRING SPECIAL
Buy the Complete Bundle of 5 Menu sessions for a one time cost of $75 CAD*  OR $60 USD* (taxes included). Regularly $45 for each menu
Or Get Only The Menu Courses You Want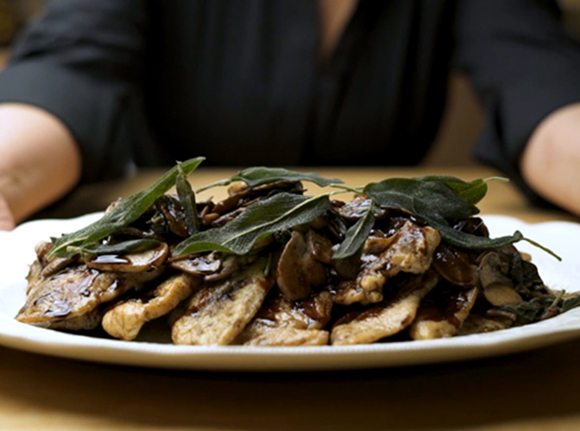 Light and Delicious
$45 CAD

 $20 CAD / $15 USD (Spring Special)
This menu is great to serve a crowd and makes a wonderful contribution for a buffet and is naturally vegetarian. The pasta can be assembled ahead and baked just before serving. This light menu is great to serve a crowd or non-meat eaters.
Menu Includes: Antipasto – Baby greens with balsamic soaked figs, goat's cheese & pine nut; Primo – Ricotta & spinach stuffed pasta shells; Tomato Basil Sauce; Secondo – Baked salmon with fennel; Dolce – Venetian rice pudding with Marsala soaked figs.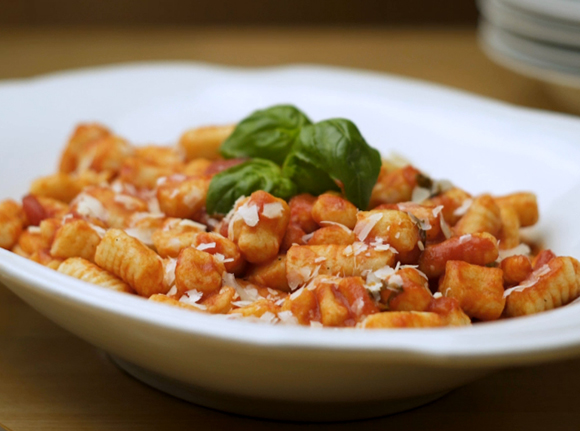 Italian Comfort
$45 CAD

 $20 CAD / $15 USD (Spring Special)
Learn all the secrets of light and fluffy gnocchi! Use the sauce from the beef to dress the gnocchi and serve it the traditional way with a first and second course… Or simply use your gnocchi as your "starch" with meat & vegetables to create a classic entrée.
Menu Includes: Antipasto – Classic Caprese salad; Primo – Classic Potato gnocchi; Secondo – Italian Braised beef in red wine with wild mushrooms; Contorno – Roasted root vegetables; Dolce – Zabaglione with fruit.